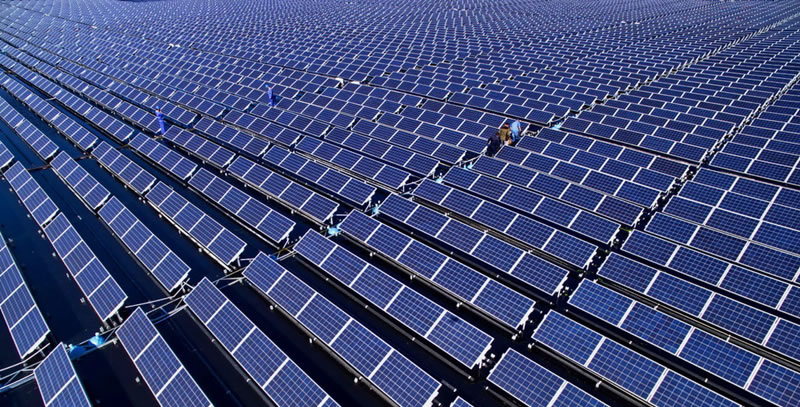 Photo shows a solar power station in north China's Hebei Province.
China has urged the European Union to remove anti-dumping and anti-subsidy duties over Chinese photovoltaic, or PV exports.
It's reported the EU is considering an extension of the duties, but China's Ministry of Commerce said in a statement on Saturday that such a move would harm the interests of both sides.
According to the ministry, solar panels and related components are vital to the development of clean energy, but the pace of growth of clean energy has been slowed in Europe after some countries cut subsidies on solar panels and set minimum import prices. The ministry has called on the EU to terminate the policies as soon as possible.
On Saturday, the EU's executive body, the European Commission, decided to launch a review of its PV trade measures. The two sides were involved in a major dispute over trade measures on solar panels imported from China, before eventually reaching deals on minimum import prices and quotas on Chinese imports in 2013.